Aluminum silicate refractory fiber paper is made of aluminum silicate fiber as the main raw material, mixed with an appropriate amount of binder, and made through a certain paper making process.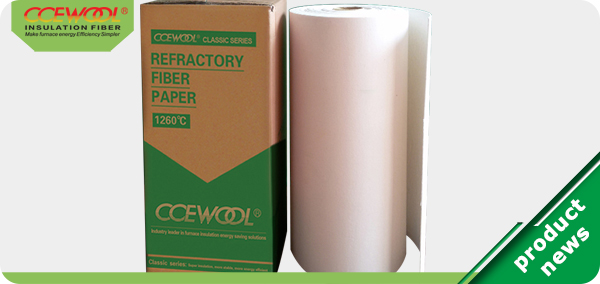 Aluminum silicate refractory fiber paper is mainly used in metallurgy, petrochemical, electronic industry and aerospace (including rocket) atomic industry, etc. For example; furnace wall expansion joints of various high temperature furnaces; thermal insulation of various electric furnaces; sealing gaskets when asbestos paper and board cannot meet the temperature resistance requirements; high temperature gas filtration and high temperature sound insulation, etc.
Aluminum silicate refractory fiber paper has characteristics of light weight, high temperature resistance, low thermal conductivity, good thermal shock resistance, good electric insulation, good thermal insulation, good chemical stability. And it is not affected by oil, steam, water and many solvents. It can resistance normal acid and alkali (Only hydrofluoric acid, phosphoric acid and strong alkali can corrode aluminum silicate fiber). It is non-wetting with many metals (Ae, Pb, Sh, Ch and their alloys). It is now used by more and more production and scientific research departments.
---
Post time: Jun-13-2022