Insulation ceramic fiber board is a kind of refractory insulation material that is widely praised and widely used. Its advantages are numerous, such as light bulk density, good thermal stability, high temperature resistance, low thermal conductivity, good elasticity, good sound insulation, good mechanical vibration resistance, good electrical insulation, good chemical stability and so on.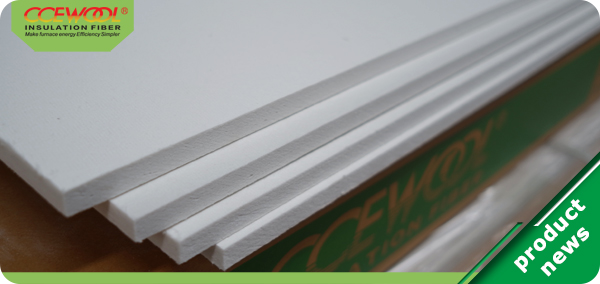 Insulation ceramic fiber board is made of loose ceramic fiber wool as raw material, adding adhesive, etc., and made by wet vacuum forming process. The process is more complicated, so the price is also more expensive. The finished ceramic fiber board is mainly used in fire and heat insulation projects.
Insulation ceramic fiber board is widely used in various industrial fields, including metallurgy, electric power, machinery, chemical industry, etc. It is mainly used as protection for high-temperature equipment, and is also used in high-temperature sealing, catalyst carrier, muffler, filtration, composite material reinforcement, such as baffles of high-temperature ceramic kilns, baffles of furnace doors, etc.
---
Post time: May-09-2022